An Emotional Send Off for Winston Westcott
Over 100 colleagues, friends and customers from across the world of poultry attended an emotional send off for Winston Westcott at the Land Rover Experience, West Country.
Covid restrictions prevented many lifelong friends and contacts from paying their respects at Winston's funeral. So, to give his many friends across the poultry sector a chance to give him the send-off he would have wanted, Joice and Hill joined forces with Will Frankpitt and Simon Street of the West Country Layers Association to organise this special day.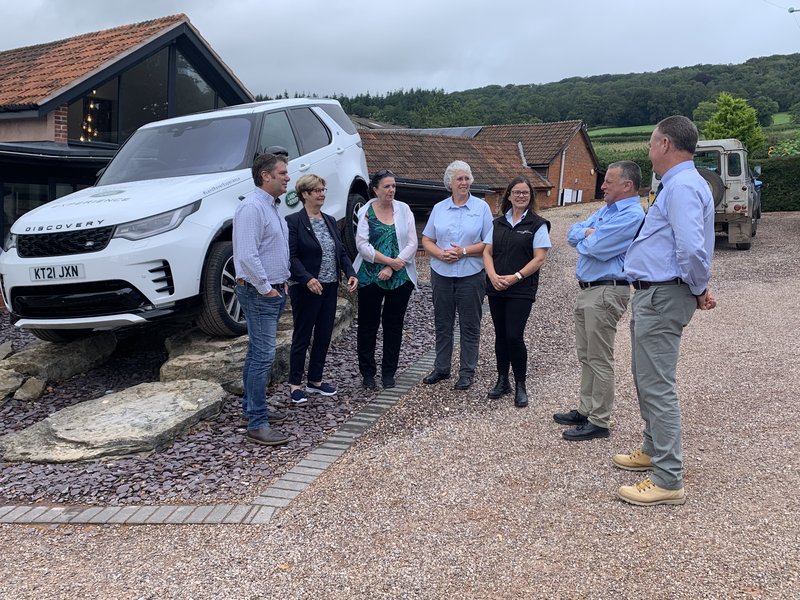 Stella Westcott with Nick Bailey, Kate Cuesta, Penny Humphrey, Carol Kirk, Peter Cumbers and Kevin Garner of Joice and Hill.
Undaunted by the weather, the guests enjoyed the full Land Rover off-road experience, live music, a hog roast, and an emotional tribute from Nick Bailey.
Winston became a legendary figure in UK poultry circles, making a huge impression on everyone he met with his distinctive West Country accent, repertoire of anecdotes and his love of the job.
Outside of poultry, Winston's passion for cars was well known. At one point, he owned a ferociously fast Ford RS 2000, before developing an unswerving loyalty to Land Rover products.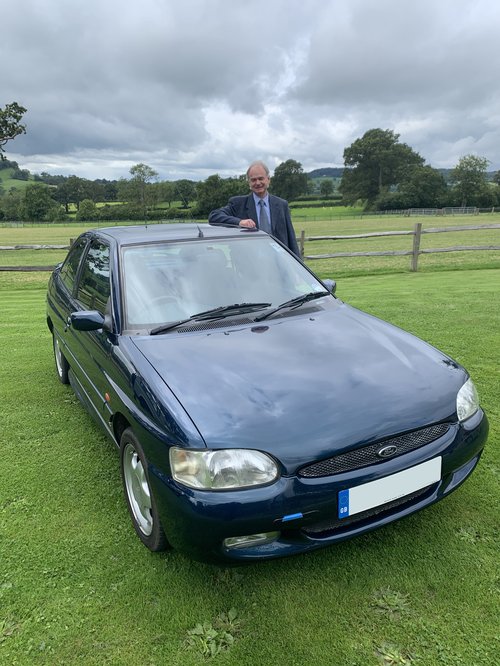 Martin Lovell with Winston's RS 2000
Sponsored by NFU Chicken & Egg, South West Chicken Association, Laid in Britain, Newlands Farm, Country Fresh Pullets Ltd., Lloyds Animal Feeds, West Country Layers Association, Crediton Milling, Matford Land Rover, Richard Frankpitt, Noble Foods and Stonegate. The day also raised an undisclosed sum for two charities nominated by Stella Westcott – The British Heart Foundation and The Farming Community Network.